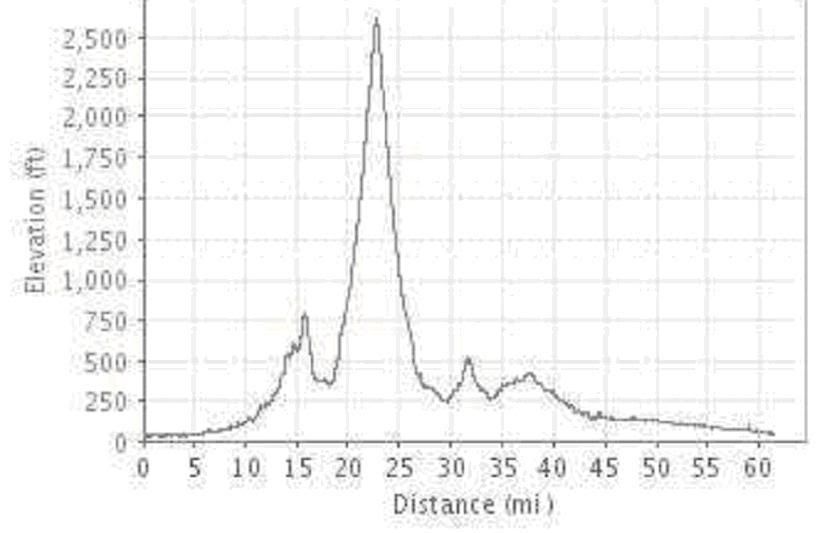 Chris and I did hill repeats yesterday. It was classic California cycling weather: 80-ish, sunny, dry. Not much wind to speak of. That graph is what we did, twice. Up, down, up, down, wash, rinse, repeat. We probably could have done one more but we opted to quit while we still felt okay. Did some pulls and sprints down Pleasants Valley Rd. to Winters. A couple blocks from Steady Eddy's Chris got a flat, so we got lunch and he fixed his tire. Even the ride home down the frontage road was nice. Warm, but not hot. Showered and then off to the Verizon store we went.
There's that tasty Greek wrap and iced tea, and proof that changing a flat can be a leisurely activity.
I traded in my Treo 755P yesterday for this BlackBerry. Until last month I resisted changing; I know the Palm OS since I've been using it for 5 years, the infrared port is great for beaming to other Treo users, as well as for opening electronic lockboxes, a real necessity when showing houses.
The Treo has always been unstable, but this last year has been the worst. Endless hours every month on the phone with tech support has not resolved the problem. The interruption to my productivity has been a pain, too.
So I pulled the trigger and here we are, girly-pink silicon cover and all. I like this. It's not as hard to learn as I'd feared. Or I'm more geeky than I thought and I really love technology. Let the learning curve begin!